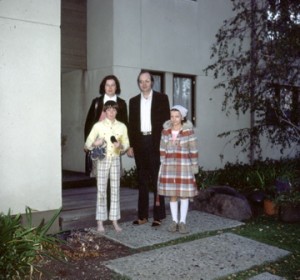 I grew up in northern California in the 1970s with an artist mother, Jill Knuth, and a computer scientist father, Don Knuth. I later attended Brown University where I majored in Art and Anthropology. My interests in culture and design led to a Master's degree in Material Culture from the University of Pennsylvania.
Design that WORKS is a lifelong passion, as is the pursuit of harmony between form and function. I am thrilled to bring computers and art together by applying my design skills to web and mobile technology. Design and technology together enhance our lives in powerful ways. It is so exciting to live in a time when increasingly design-friendly tools allow form to support function and vice versa, a time when we can take our digital products beyond useful into the realm of the delightful!
As the founder and owner of TrueJune Design, I create functional, attractive, everyday jewelry that is made to last. TrueJune is a successful small business that I launched in 2008. Problem solving is what I love most about the creative process and I use it in all aspects of my business from photography to marketing to storage and display. I love the meticulous attention to detail and analyzing strategies, puzzles, and potential solutions. I like things that work. And I continue to be led by my guiding principles of parsimony, beauty, simplicity, and most of all, functionality.
I have lived on the west coast, the east coast, in England, Norway, and France and now find myself happily settled in Boulder, Colorado, with my husband, two sons, and two cats. A chronicle of my adventures can be found at jeninco.blogspot.com. In the evenings, between moves in Words with Friends (love the strategy and competition—hate the design), I can be found avidly pinning and repinning to my boards on Pinterest.